What's Your Type Spring 2011
Mar 29
Hand-drawn Type
Mar 28
The Great Gatsby
THE GREAT GATSBY (ADC CUT) from V Tzaj on Vimeo.
Hey All!
This is an opening title sequence I finished for my motion graphics class. I hand rendered the type and thought it would be an something everyone would enjoy. (Hopefully) Enjoy!
Submitted by Virgilio V.
[video]
Mar 27
Hey, You've Got Some Font on Your Face
What would Helvetica look like if it were a person? Maybe like one of the models on this Spanish design studio's posters.
Spanish design company Atipo created this series of posters as an homage to four typefaces: Helvetica Bold, Carousel Medium, Caslon Italic, and Clarendon Bold. Inspired by Erwin Orlaf's Paradise Portraits—a haunting series of clownish painted faces—designers Raul Garcia Del Pomar and Ismael Gonzalez smeared black and white makeup on models' faces. The models not only wear the font as a mask but also attempt to express the typeface's sentiment. Check out the rest of the series below.
Mar 25
Typographical Map of the World
Mar 24
Typographica is a great source that I like using for typeface reviews, inspiration, commentary on typefaces and typographic design. Bookmark this site and check it out.
What are some of your favorite typography resources online?
Optional Class Field Trip to MoMA
MOMA EMBRACES TYPOGRAPHY

In January 2011, the art of typography passed a major milestone when the venerable Museum of Modern Art acquired 23 digital typefaces* for its Architecture and Design Collection. But how does a digital typeface exist in a physical space? What criteria governed the type choices? Is this the end of the road for these faces? And how are humble type designers coping with this major recognition? Join the AIGA/NY for a panel discussion moderated by TDC Chairman Charles Nix and featuring two of the designers responsible for more than half of the MoMA acquisitions—Matthew Carter and Jonathan Hoefler—and the curator responsible for bringing typography into the Museum's fold—Paola Antonelli.

*The 23 acquired typefaces are:
 American Type Founders, OCR-A (1966); Wim Crouwel, New Alphabet (1967); Matthew Carter, Bell Centennial (1976–78); Matthew Carter, ITC Galliard (1978); Erik Spiekermann, FF Meta (1984–1991); Zuzana Licko, Oakland (1985); Jeffery Keedy, Keedy Sans (1991); Erik van Blokland and Just van Rossum, FF Beowolf (1990); Barry Deck, Template Gothic (1990); P. Scott Makela, Dead History (1990); Jonathan Hoefler, HTF Didot (1991); Neville Brody, FF Blur (1992); Jonathan Barnbrook, Mason (1992); Matthew Carter, Mantinia (1993); Tobias Frere-Jones, Interstate (1993–95); Matthew Carter, Big Caslon (1994); Albert-Jan Pool, FF DIN (1995); Matthew Carter, Walker (1995); Matthew Carter, Verdana (1996); Jonathan Hoefler and Tobias Frere-Jones, Mercury (1996); Matthew Carter, Miller (1997);Jonathan Hoefler & Tobias Frere-Jones, Retina (1999); and Jonathan Hoefler & Tobias Frere-Jones, Gotham (2000).
TIME AND PLACE
Monday 28 March 2011
6:30–8:30PM   

The Celeste Bartos Theater
, MoMA
The Lewis B. and Dorothy Cullman Education and Research Building

4 West 54th Street, between Fifth and Sixth Avenues
http://aigany.org/events/details/11M2/
Mar 22
This Thursday: Mystery Guest Lecture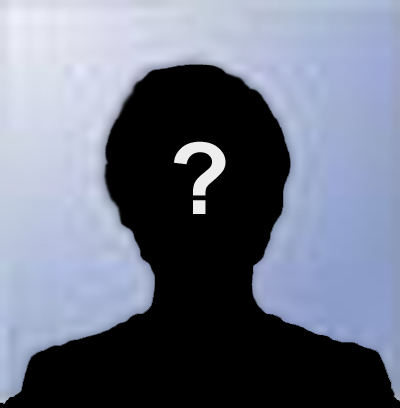 REMINDER, this Thursday 3/24 we will have a Special Guest Lecture and a Guest Critique of your Script Drop Cap Assignment by an awesome person! I think you will be very inspired by the special guest lecturer's work. Don't miss out.
SVA Announcement: Job Search 101 - this week!
Some of you may be interested in attending the upcoming SVA Career Service events:
Career Directions: Personality & Strengths
Tuesday, March 22, 7:00pm - 9:00pm 209 East 23rd street, 3rd Floor Amphitheater
Pre-Event Student and Alumni Mixer, 5:30pm - 6:45pm, Lobby Gallery

Job Search 101: Essential Research and Job Search Strategies
Friday, March 25, 3:00 - 5:00 p.m.
136 W. 21st St., Classroom 631-F
* Follow-up interactive session. Friday, April 1, 3:00 - 5:00 p.m.

And next week:
Art/Work: The Business of Art
Tuesday, March 29th 7:00 - 9:00pm 209 East 23rd street, 3rd Floor Amphitheater

RSVP by logging onto www.collegecentral.com/sva, view "Upcoming Events & Programs" on your home page and click on the event you'd like to attend. Questions? Email cd@sva.edu.
Mar 21
The Encyclopedia of Calligraphy Techniques: A Step-By-Step Visual Guide -
Here's one of my favorite calligraphy books. It's a comprehensive guide to the 10 major calligraphy hands, starting with the formal and classic Roundhand. The book also has a great collection of illuminated letters (the starting point for the modern drop caps). You can find this book at the SVA library, Amazon and Strand.
[video]
[video]
Mar 20
What's Your Type Reading List: Doyald Young, Art of the Letter
Doyald Young is recognized as one of the modern masters of the lettering arts. Since the mid-1950s, Young has designed logotypes, corporate alphabets and typefaces all by hand lettering. Young still begins each job in the same manner he learned from his mentor, Joe Gibbey—with an HB pencil on trac­ing paper. "Depending on how long the logo is, I usually make a rough sketch about 1½- to 2-inches wide, sometimes smaller," says Young."I draw the letters in skeleton form to see how the word looks. Often, I'll explore different character shapes and propor­tions and try to make the logo a distinctive shape."
While draw­ing letters with a pencil first—rather than constructing them on screen—may seem old school to many young designers, the process allows Young to quickly try many solutions to the design problem. "A rough sketch of a logo takes only a minute or so to do," he says, although he cautions that in-depth knowledge of different type styles is critical to the process.
In 2009 AIGA awarded Young the prestigious AIGA Medal for "for demonstrating the power of a lifelong love of the craft of calligraphy, type and graphic design, for his contributions as an author and for his dedication as an educator."
To learn more about him, here a some of the best articles I found online:
STEP: Doyald Young, Master of Dangerous Curves
By Allan Haley
The master lettering artist's path to prominence leads to Dangerous Curves.
AIGA 2009: Medalist Doyald Young
By Marian Bantjes
How do you get to be one of the greats of graphic design? If Doyald Young is the example, start with a well-rounded education in life, study with the masters, pay homage to your mentors, work hard, work long and, practice, man, practice.
Letter Cult Interview with Doyald Young
If Matthew Carter is the greatest living type designer, and Hermann Zapf the greatest living calligrapher, Young completes the trinity as the greatest living designer of logotypes.
Sadly, the New York Times reported last week that Doyald Young has passed away. He is an incredibly inspiring artist who has left a legacy in calligraphy and typography.
Mar 19
The Daily Drop Cap is an ongoing project by typographer and illustrator Jessica Hische. Each day, a new hand-crafted decorative initial cap will be posted for your enjoyment and for the beautification of blog posts everywhere.
Mar 17
Marian Bantjes: I Wonder
I can't get enough of Marian Bantjes. She is a master typographer and calligrapher. Last year, I covered her talk for the AIGA/NY chapter. You can read the post and see the beautiful work she presented here.